The success we have achieved at Westfields could not have been reached without the dedicated partners that work with the WBOA on a daily basis.   We thank you all for your efforts in making Westfields the premier community to Work, Live, Play and Stay in the Washington DC Region.
Previously ValleyCrest and Brickman
Many Capabilities, One Focus: You  
Get the ease of a single provider who can help with all your landscape needs.
Design -Forward-thinking, constructible design that considers future operating costs
Develop - Seamless project delivery by technically savvy contractors who deliver on your project goals and long-term expectations
Maintain -Consistent service delivery and proactive solutions that keep your property at its best, now and in the future
Enhance - Thoughtful improvements to enrich your landscape's appearance and sustainability
SOLitude Lake Management is dedicated to making water a more healthy and beautiful part of our world. In that pursuit, SOLitude offers sustainable solutions that improve water quality, enhance beauty, preserve natural resources and reduce our environmental footprint.
Geese Police DC, LLC is a franchise of Geese Police Inc. We service the DC – Metro area. It is our mission to provide the best environmentally safe Canada goose control using working Border Collies and other special techniques developed and used by Geese Police, Inc. for over 20 years. Our methods are approved by PETA and The National Humane Society. We work hard to maintain the beauty and safety of our customer's ponds and landscaping.
Our handlers are specially trained to properly control and care for the dogs. In addition, we educate our staff on the behavior of the Canada geese and their migratory, nesting and breeding habits enabling them to effectively and efficiently service our customers' sites.
The WBOA is a proud member of the Dulles Regional Chamber of Commerce.   Come out and get involved in your community!
The Dulles Area Transportation Association (DATA) is a Transportation Management Association (TMA) that identifies transportation needs; promotes steps to meet those needs; and provides a forum for members and other concerned parties to be informed of opportunities and participate in timely actions that will bring about a more effective transportation system.
MtoM Consulting is a new kind of digital agency specializing in influencer & content marketing, social media, and digital advertising. They create data-driven campaigns that deliver ROI to clients across industries. MtoM provides website and social media support to WBOA.
Energize. Organize. Connect.
You've gathered the most important people in one place for your event. Now, maximize this incredible opportunity to create a memorable shared experience with the help of a skilled, professional Event Voice. Marc Goldman amps up the energy, creates community and builds event equity. The award-winning emcee and public address announcer has contributed to the success of hundreds of events by informing, educating, inspiring and entertaining audiences, both live and virtual.
You want to change the world. And you want to do it in a place that supports your efforts. Fortunately, you already have a connection to make it happen.
The Fairfax County Economic Development Authority is here to help businesses start, expand or relocate in Fairfax County. Chartered by the Commonwealth of Virginia, the FCEDA is led by a board of county business leaders and funded by the Fairfax County government to promote the county as one of the world's best business locations and build the county's commercial tax base. The Board of Supervisors uses the commercial tax base to fund high-quality public services for a growing and diversifying population.
The FCEDA has three business investment divisions — National, International and Business Diversity — that work with companies interested in starting, expanding and relocating businesses to Fairfax County. The FCEDA also has market intelligence, real estate services and communications divisions.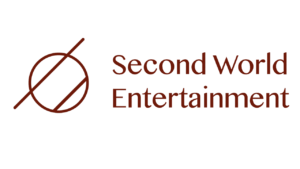 Entertainment was created to share the passions of our team of artists. We want to make films, as any production company does, but we create more than that; from music to photography, graphic design, and much more. We're here to make the impossible into something beautiful.
Holiday Video was produced by Benjamin Kapit of Second World Entertainment.
Special Thanks to Mr. David Keffer for his many years of service and dedication to the maintenance of this park.